Cal-Chem USA is proudly partnered with the following companies: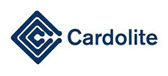 World leaders in Cashew Nutshell Liquid Technology. Manufacture high performance Epoxy Curing Agents, Epoxy Resins and Diluents.

Industry leader in the manufacturing of specialty products for high performance thermoset systems. Products include Specialty Epoxy Resins, Reactive Liquid Polymers (RLP), Epoxy Functional Reactive Modifiers, Elastomer Modified Epoxy Resins and Curing Agents, Catalysts and Accelerators.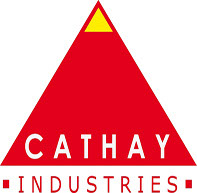 Manufacture different grades of Titanium Dioxide as well as Iron Oxide Pigments, both organic and synthetic.

Industry leaders in manufacturing Ceramic and Ceramic components. Industries served include Aero, Automotive, Petrochemicals, Electronic, and HI&I.
Global leaders in the manufacturing of Calcium Carbonate, Talc, Barium Sulfate, and Magnesium Hydroxide.

Manufacture chemicals, fibers and plastic materials such as polymeric plasticizers used in every day products.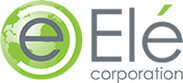 Manufacturer of specialty and intermediate chemicals. Industries include Polyurethane, Metalworking, Personal Care, Pulp and Paper, Agriculture, HI&I, and Coatings.

Divided into separate entities. Everchem Urethanes supply Binders, Prepolymers, Urethane Systems, and Raw Materials for the Urethane market. Everchem Fluids supply Cresylic Acid Products, and Industrial Raw Materials. Everchem Specialty Chemicals also supplies Raw Materials for Epoxy formulated materials

Capabilities include Custom Dispersions, Plastic Additives, and Rubber Additives.
Main focus is Waterborne Solid Acrylic Resins and Emulsions. Also specialize in Superabsorbent Polymers (SAP), Thermoplastic Elastomers (TPE), Thermoplastic Olefins (TPO), and other specialty emulsions.

Specialize in UV Absorbers, Hindered Amine Light Stabilizers, Optical Brighteners, Antioxidants, and Flame Retardants.

Product lines include Organic Titanates, Organic Pigments, and Resins for Inks and coatings, and Plasticizers.


Manufacture unique and specialty chemicals ranging from Specialty Polymers to Organic Catalysts. Technical team works with customers to develop ideal products. Markets served include Paint and Coatings, Pulp and Paper, Asphalt, Oil, Rubber, Adhesives, Ceramics, Resins, Anti-Grafitti, Ink, and Water Treatment.

Leading producer of high temperature insulation products; providing innovative heat management solutions and energy savings for a broad range of industries.

Product lines include Fast Fusing and Phosphate Ester Plasticizers, Industrial Precursors, Antimicrobials, Mixed Metal Heat Stabilizers, Epoxidized Soybean Oil (ESO), and UV Stabilizers.

Product lines include Petroleum, Rubber, C.A.S.E., Plastic and Polyurethane applications.
Don't see what you're looking for?
Please feel free to call our office direct and we will find the material you are searching for.
© 2016 Cal - Chem USA. All rights reserved.
Office: 210 E. 3rd Street, Suite 208, Royal Oak, MI 48067
Warehouse: 16500 Wahrman Rd, Romulus, MI 48174